Carbon Habit
August 4, 2016
A unique approach to a multi-use location. Carbon Habit offered the challenge of being a high quality quick service food location during the day and a raucous bar scene at night. Additionally they have spaces that can be rented out for parties or conference rooms that are utilized as dining space during the day as well.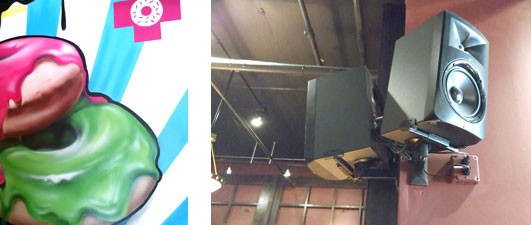 The solution was a dbx multi zone remote mixer controlled easily via wall mounted controllers and multiple audio and video source inputs throughout the spaces. That mixer distributes to powered JBL speakers that can turn it into the club it needs to be at night. Additionally Carbon Habit has a stage that can be linked to the rest of the system.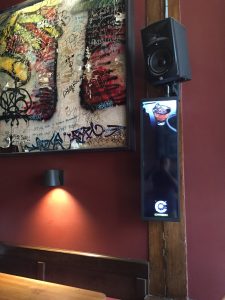 Carbon Habit also hit us with the unique challenge of non-standard digital signage. The ultra narrow monitors from BenQ suit the chic look presented by Carbon Habit and deliver continuously updated information to the customers about weekly events and food specials all designed to suit the crowd at particular times of the day. It turned out to be an excellent solution that has helped build awareness among their expanding customer base.