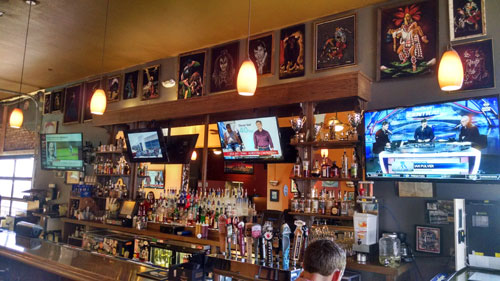 Highland Tavern
February 18, 2015
Highland Tavern recently completed their new addition and remodel project and we were there to help.
The project included new wall mounted  high definition televisions as well as two suspended at the center of the bar.
We completely replace the existing sound system with new upgraded JBL Powered speakers accompanied by a complete dbx zone control system .  A digital video matrix and Directv services are integrated and controlled by Key Digital's terrific CompassControl system with iPad interface. The digital juke-box and MoodMedia Pandora also were incorporated into their  media package.
The remodel project at Highland Tavern was a complete success. The Tavern has never looked or sounded so good.